Basic 2008 Global Marijuana March city list
Jump to navigation
Jump to search
Full site / Mobile. To Top or End.
Global Marijuana March links
See: Global Marijuana March links. And: Videos.
1035 cities have participated from 85 nations or subnational areas since 1999.
GMM: years, photos, basic city lists, maps, detailed city lists, nations, links, graphics, regions. Google images: Crowds, flyers: Marcha da Maconha. And: Marche Mondiale du Cannabis. And: Marcha Mundial de la Marihuana. And: Global Marijuana March. Add city name to searches.
Facebook: Main Global Cannabis March and 420 fan page. International GCM-420 group. Europe GCM-420 group. Private GCM-420 group.

See also: detailed 2008 city list, 2008 GMM graphics, and GMM 2008 map.
240 cities signed up for the Saturday, May 3, 2008 Global Marijuana March.
For global event reports by year see:
1035 cities have participated from 85 nations or subnational areas since 1999.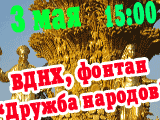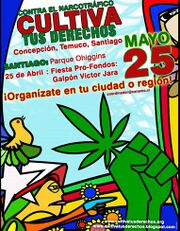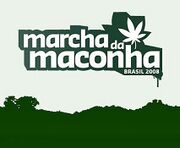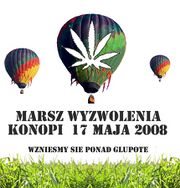 The Global Marijuana March (GMM) is also known as the Million Marijuana March (MMM), and Global Cannabis March (GCM). Other names, and associated events (some have been around longer than GCM): World Cannabis Day, Cannabis Liberation Day, Cannabis Parade, Ganja Day, J Day, MardiGrass, etc.. GMM occurs on the first Saturday in May, or thereabouts, depending on the city and country. It began in 1999. See New York City, Dana Beal, and Wikipedia: Global Marijuana March. It may include marches, meetings, rallies, raves, concerts, festivals, information tables, and more. The six main demands: stop all cannabis arrests; stop the lies; release the medicine; heal the sick; end the prison state; Cures Not Wars. See ibogaine. And Facebook: Ibogaine Universe!!!! See GMM links for many links for event maps, reports, crowd photos, videos, GMM graphics, press/media, 420 graphics, etc.. See flat lists. See GMM Facebook. See Archive.org to find archived reports by entering the URL. See report compilations: 420 and Global Marijuana March event lists by year. See also: Wikipedia: Legality of cannabis by country. Please let us know of missing cities for any year: Talk.