User:Timeshifter
Jump to navigation
Jump to search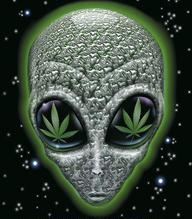 Special:Editcount
Special:Editcount/Timeshifter
Top
Leave a message on my talk page.
Share link: Timeshifter. See my Wikia/Fandom user page for much more info. And my Wikipedia user page. And a Facebook page.
Just another guy with a PC. I am an admin and steward on this Cannabis Wiki.
See: Youtube playlists. See: Loved tracks on old Last.fm page. See: Mixcloud page. See music blog with music videos and more. Some old music blog pages: page 2, 3, 4, 5, 6, 7, 8, 9, 10, 11, 12, 13, 14, 15, 16, UFOs. See another Timeshifter user page. Get some quality, large, not-too-expensive headphones: [1][2][3][4].
Cannabis Wiki stats:
It's 01:51 (UTC) on Saturday 3 June 2023 (well it was when you loaded this page).
Image blog
This is old. It is kept mainly to show or remember some wiki formatting possibilities.
Subpage index
Return to top. User:Timeshifter/Sandbox
JS and CSS customization
See: Template: JS and CSS customization
Changes made on the user CSS pages usually show up within 15 seconds with Ctrl-F5, etc..
Changes made on overall site CSS pages can take around 5 minutes to show up. Sometimes it is very fast.
Overall customization of this wiki:
User customization:
Categories