Main Page
Jump to navigation
Jump to search
Full site / Mobile.
Categories.
2023.
Years.
Home.
US Republican states.
Canada.
Portugal.
Top

See: 2023 Global Cannabis March and 420 map. See: 2022. 2021. 2020. 2019.
See: Anti-cannabis conservative agenda. Keep 'em jailed, sick, stupid, oppressed, broke, and not woke.
And: Drug war and other Republican excessive uses of force
Search the Cannabis Wiki: Special:Search. See 420 and Global Cannabis March event lists by year. And: Global Marijuana March (map of many GCM-420 cities since 1999). And: News. And: GMM-420 Facebook pages. And: Flat list of featured crowd photos. And: Registering a user name. And: Admins. And: User:Timeshifter. And: JS, CSS customization.
Categories

See: Category home. It has a complete category tree.
See also: Category:Cannabis-related events. And: Category:Global Marijuana March. And: Category:Cities. And: Category:Flat list of templates.
US Republican states. It's not just cannabis prohibition
Return to top. See: US Republican states.
Canada versus USA
Return to top. See article with image tables that can be shared on social media, and the table with links.
And let's not forget that adult-use cannabis is legal throughout Canada. Wikipedia: Cannabis in Canada.
COVID-19
COVID-19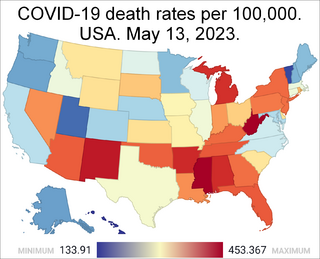 Event graphics, videos
Posters, flyers, banners, videos, and cannabis info by country:

Wikipedia:

Cannabis by country.
Search for: event videos. And more.
GMM graphics and other event graphics.
City lists. Global Marijuana March, 420. Crowd photos.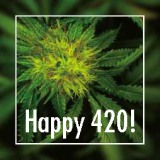 Wiki stats
There are 12685 wikis on Shoutwiki.
It's 01:55 (UTC) on Monday 4 December 2023 (well it was when you loaded this page).
Return to top. Full site / Mobile. To Top or End. Full site view has site navigation links. Either in the sidebar if viewing from a wider screen, or just below if viewing from a narrower screen such as in portrait view on a mobile phone. The text for the site navigation links is larger in portrait view.
JS and CSS customization
See: Template:JS and CSS customization
Changes made on the user CSS pages usually show up within 15 seconds with Ctrl-F5, etc..
Changes made on overall site CSS pages can take around 5 minutes to show up. Sometimes it is very fast.
Overall customization of this wiki:
User customization:
Categories