Main Page
Jump to navigation
Jump to search
Cannabis Wiki category tree. See: 2022 Global Cannabis March and 420 map.

Full site / Mobile. To Top or End. News & 2022 GMM & Categories. 2023 GMM-420. US Congress could legalize, reschedule, or remove cannabis from the federal schedule if Republican filibuster were gone. Vote in US Senators who will abolish it. [1][2][3][4]. Senators Manchin or Sinema could abolish it now. Abolish Presidential veto too. Mandatory retirement. [5].


Drug war and other Republican excessive uses of force
Top

Search the Cannabis Wiki: Special:Search. See 420 and Global Cannabis March event lists by year. See 2021. See 2020. See 2019. And: Global Marijuana March (map of many GCM-420 cities since 1999). And: Current events and news. And: GMM-420 Facebook pages. And: Flat list of featured crowd photos. And: Registering a user name. And: Admins. And: User:Timeshifter. And: JS, CSS customization.
Categories

See: Category home. It has a complete category tree.
See also: Category:Cannabis-related events. And: Category:Global Marijuana March. And: Category:Cities. And: Category:Flat list of templates.
COVID-19
Event graphics, videos
Posters, flyers, banners, videos, and cannabis info by country:

Wikipedia:

Cannabis by country.
Search for: event videos. And more.
GMM graphics and other event graphics.
City lists. Global Marijuana March, 420. Crowd photos.

Flat list. All event graphics and photos. In alphabetical order by city. More flat lists: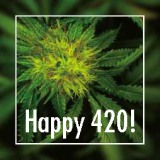 Wiki stats
There are 12759 wikis on Shoutwiki.
It's 13:34 (UTC) on Saturday 1 April 2023 (well it was when you loaded this page).
Return to top. Full site / Mobile. To Top or End. Full site view has site navigation links. Either in the sidebar if viewing from a wider screen, or just below if viewing from a narrower screen such as in portrait view on a mobile phone. The text for the site navigation links is larger in portrait view.
Categories